Antarctic Portrait Series

Welcome to the Ice, including the ladies!


On noticing the lack of women featured in public displays about the Antartic, I asked where were they? My research revealed to me not only do women work on the ice but are vital to the establishment and progression of scientific research in the region.
It was then I decided to contribute a visual resource with a series of portraits, to make the absent visible and hopefully inspire other prespective explores and researchers.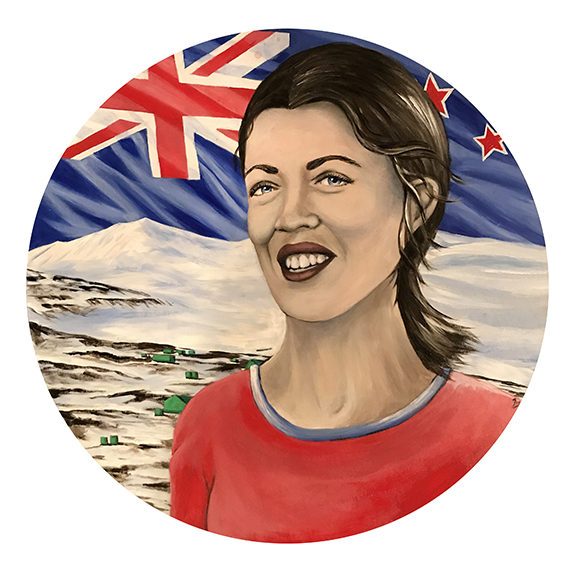 Pamela Margaret Young
(née
Rawlinson
) :
New Zealand, Antarctica 1969 - 70. Biologist, graduated BA Otago University 1958.


Working alongside her husband Euan, they flew from Christchurch to Williams Field, then road a snowtrack to Scott Base. They stayed ten weeks at Cape Bird, researching and documenting the penguin population.


In 1971 Pamela wrote "Penguin Summer", based on her time on the ice. She went on to have two children and teach at Epsom Girls' Grammar School.
"The Young Peaks" in Antarctica are named after Pamela.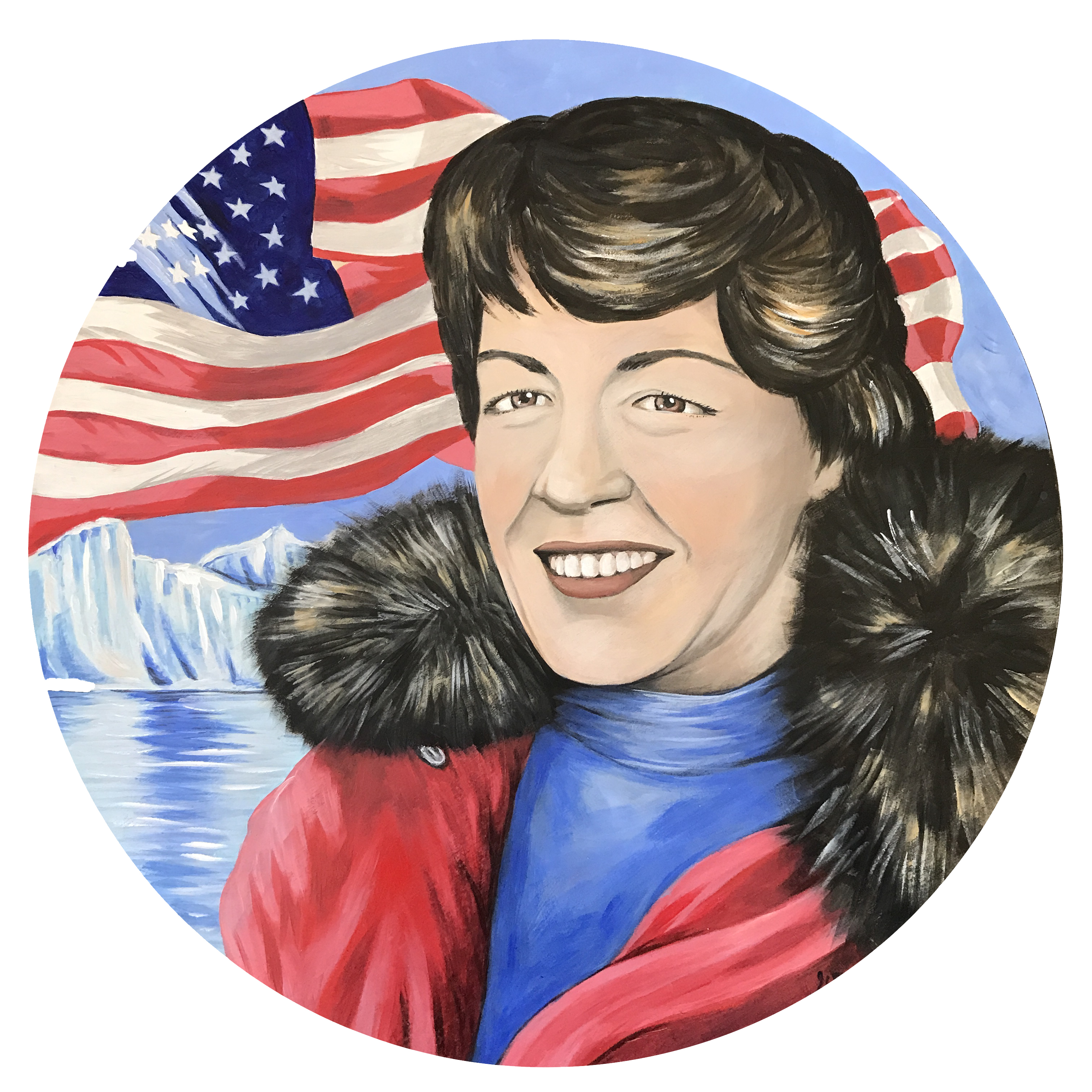 Mary Alice McWinne
(1922 - 1980)
American. Doctorate Biological Science, Northwestern University 1952.
In 1952 she was the female scientist to sail in the waters of the Antarctic, studying predominantly krill in relation to water temperature. Mary was the first woman to be appointed as Chief Scientist of the ship
Eltanin
, after four voyages. She went onto work on the ice eleven times, lectured into her final years internationally. McWinnie Peak of Antarctica is her named in her honour.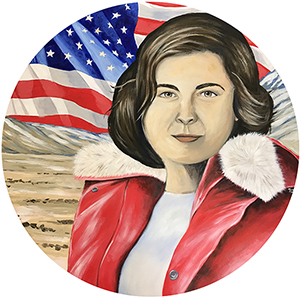 Lois M. Jones
(1934 - 2000)
American. Ohio State University, Doctorate Geology 1969.
Antarctica 1969 - 70


Leader of the first all-women scientist team to work in Antarctica and to also reach the South Pole.
After several applications the US Navy agreed to transport the team to the ice. They weren't to stay with the men at McMurdo Station, instead they engaged in field work in the Wright Valley.
Jones went on the be assistant Geology Professor at both the University of Georgia and Kansas State University, consecutively.
The Jones Terrace in the Olympus Range of Antarctica are named after her.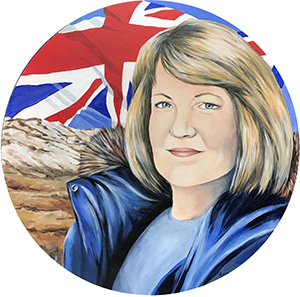 Professor Dame Jane Elizabeth Francis
British. Geologist, graduated Southhampton University. PhD Bedford College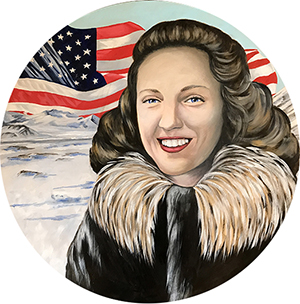 Edith "Jackie" Ronne (née Maslin)
(1919 - 2009)
American. Historian. Graduated George Washington University.

The first American women to be a working member of an Antarctic expedition and one of the first women to Winter over 1946-1948.

Alongside her husband, expedition Commander Finn Ronnie; she was their historian and recorded daily events for the North American Newspaper Alliance. "Antarctic Conquest", published by Putnam in 1949, written with Finn was based on her record keeping.

Edith returned to the ice fifteen times and has been inducted as a fellow of The Explorere Club and 1978 - 1981 served as President of the Society of Women Geopgraphers.

"The Ronnie Ice Shelf " in Antarctica is named after her.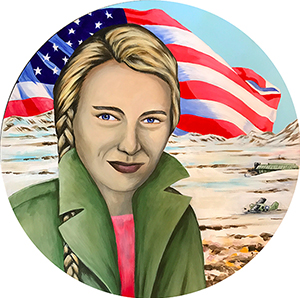 Jennie Darlington (née Zobrist) (1924–2017)
American. Antarctica 1947 - 1948.

One of the first to Winter over on the ice, alongside Edith Ronnie.

Alongside fellow American Jackie Ronnie, they settled into a former U.S. station previously inhabited in 1939) on Stonington Island.

Wife of Harry Darlington III, the senior aircraft pilot for the expedition, whose mission was to map an uncharted stretch of several hundred miles of the Antarctic coastline. Although not a scientist, she was an adventurer willing to "honeymoon" with her husband in the harshest of conditions, resulting in her being the first human to become pregnant on the ice. Here Antarctic adventure inspired this self proclaimed "farmer's wife from Virginia" to write about about their time, "My Antarctic Honeymoon," published by Doubleday in 1956.